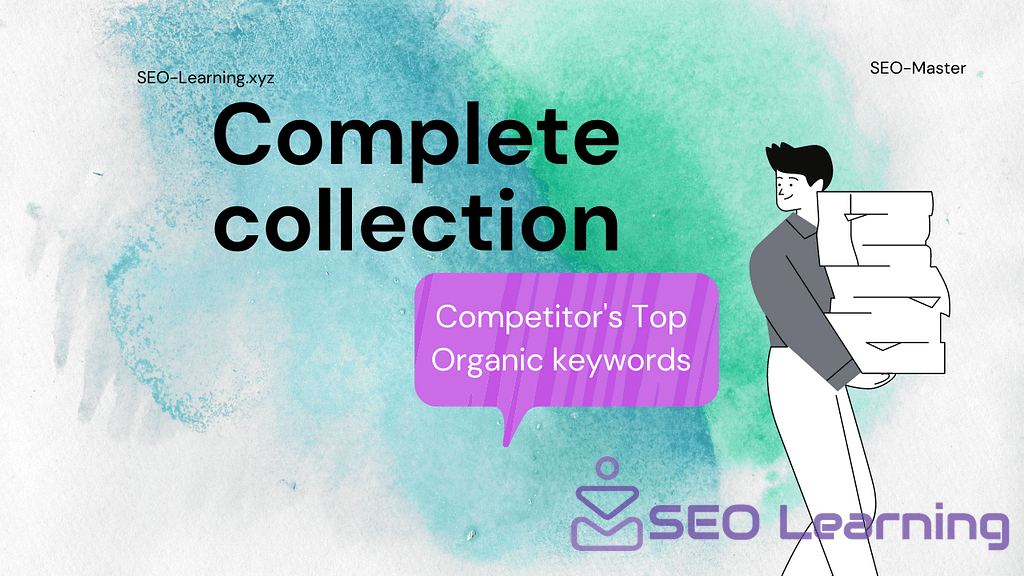 In this article, we are going to complete the collection of top organic keywords using other SEO Tools. First, let's start with similarweb.com. Click on the search icon on the floating toolbar. Skip the website's own brand name keywords if any, such as Brighthand or Gottabemobile, and then shortlist all the other keywords such as "Decrypt rxf 3.1A charger vs 2.4A charger" "Best phone for Microsoft office" etc. Add them to our previous shortlisted keywords from semrush in the same spreadsheet. Now let's move onto Gottabemobile. Go to the search icon, you can see the keywords as iOS 11.1, iPhone SE 2, iOS 11.1.2, Oneplus 5T cases are not long-tail keywords, Learn what is long-tail keywords & How long-tails keywords work.
If a keyword is new, then it means, not many websites are writing about it, which means the competition is low. You should act fast to add highly relevant content on these keywords to your website to capture users who are searching for these keywords in Google. So far, we have used Ubersuggest and similarweb tools to extract top organic keywords from brighthand.com and gottabemobile.com.
You can also use some other tools such as spyfu and Alexa to extract furthermore keywords. But generally, these tools give diminishing returns, which means the quantity and the quality of keywords that you get from these 2 tools don't worth the effort you put. Then why do I introduce you to these 2 tools? In some cases, you might not be able to find enough competitor websites. In those cases, you can use spyfu and Alexa to extract a few more organic keywords with the limited number of competitors you've arrived at.
Now I'm going to quickly walk you through the keyword collection process from the tools.seo-learning.XYZ website in all 50+ SEO tools. First, let's start with Ubersuggest. Here is the overview analysis of tools.seo-learning.XYZ. Let's move on to keyword analysis and export the data to a CSV file. After opening that file in Microsoft excel, I formatted it to a table and added the following number filters.
Search volume > = 1000
Search position < = 10
Search difficulty < = 40
After applying these filters, I got around 8 resultant keywords. Let me copy the top 5 to 6 resultant keywords into the shortlisted keywords excel sheet. Once done let's move on to the next seo tool, similarweb. Skipping the website's own brand name and outdated keywords, we get Razer phone, Oneplus 5T and Samsung galaxy j7 sky pro, Essential phone. Let me copy these keywords too to the excel
sheet.
Now we are going to move to the less important SEO tools in terms of top organic keywords alone. Because SpyFu is the best user-friendly tool to find competitors and Alexa is the best tool to find the global ranking of a website, but when it comes to keyword research, these 2 are not as good as Ubersuggest or similarweb. Moving to spyfu. Enter the website name and press enter key on the keyboard. Then scroll down to top keywords and click 'view all organic keywords'. Like similarweb, you get 5 keywords sorted based on click value per month in descending order. You need to look for keywords with monthly searches of more than 5000 and ranking difficulty less than 30. If you don't get any keywords falling into that criteria, then look for keywords with monthly searches greater than 1000 and ranking difficulty less than 25. Even after this, I cannot find any keywords from tools.seo-learning.XYZ website in spyfu.
If you find any in your niche or from your competitor's website then copy it to an excel sheet and move on to the next tool i.e, Alexa. Come to alexa.com and scroll down to browse top sites. Here enter the website and press enter key. Let me enter tools.seo-learning.XYZ and click
find. Scroll down to top keywords from search engines. Alexa also displays the top 5 organic keywords only. Take the keywords, which you haven't added already and copy them to the excel sheet. After looking at the keywords, you might wonder, Alexa seems to be a worthy tool for keywords, then why Arun mentioned it as a not-so-worthy tool. Well, actually the keyword list stands good for websites that have a global ranking close to 100,000 or less. With the increase in the global ranking of a competitor website beyond 100,000, the keyword list is updated not so frequently.
So you can rely on Alexa.com for top keywords from competitor websites, whose global ranking is less than 200,000 and not more than that. So we have got around 30 top organic keywords from 3 competitor websites using 3 seo tools as similarweb, Ubersuggest, and Alexa. In this manner, if you look for around 10 competitor websites, you can easily collect up to 100 top organic keywords.
Don't worry we are not going to write articles on each one of them. We need to validate these keywords and then you will shortlist them
from 30 to 40 keywords, which are in trend now and which will give you decent traffic in the near future. This process is called keyword validation. We will do this using Google trends in the next lecture. While starting or creating a new website, you can start writing articles on these resulting keywords with highly SEO optimized content to quickly rank on the front page of Google.
If your article or news is highly relevant to the keyword you're targeting, then users will spend more time on your site, the bounce rate will get reduced and your ranking will improve further and stay on top for a long time until your competitor writes a much better content than yours.
In the next article, you will learn how to use Google Trends to validate keywords.
Our previews article Have a sneak look at the top organic keywords of your competitors
DOWNLOAD Keyword Collection Of Competitor's Top Organic keyword.xlsx
Our SEO-Tools are completely Free 
We recommend You can learn better SEO with our free SEO Course
More Article-