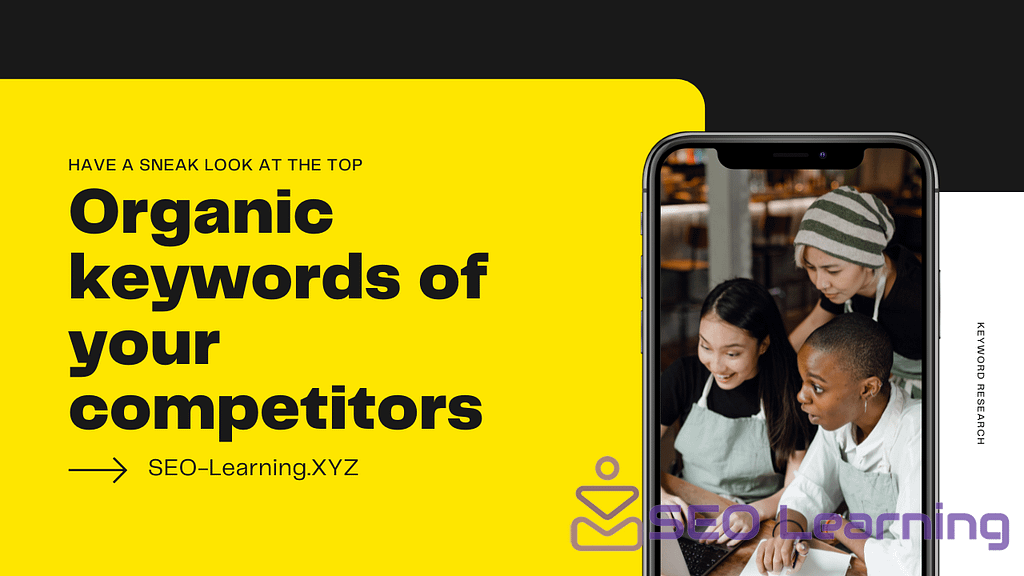 In this article, we are going to find the top organic keywords of our competitors. For that, I'm going to use the Ubersuggest tool, next. Go to Ubersuggest.io or neilpatel.com/ubersuggest. This is an entirely free as well as a powerful tool for SEO analysis. Previews article We discuss, How can a newer website outrank an established website. don't overlook it.
Top organic keywords of your competitors
Let's start finding the top organic keywords on brighthand.com with Ubersuggest. Let's assume the I want my major share of traffic to come from the united states. So let me choose a country like the United States. If you want to target some other specific country then you can choose it here. Now let me enter bringhthand.com in this box and click enter. By default, the overview analysis of brighthand.com will get loaded, with information such as the number of organic keywords, amount of traffic, etc. But what we need now is the list of top organic keywords. So scroll down to the bottom and click the 'view all SEO keywords this domain ranks for' button to open the detailed keyword analysis of this brighthand.com domain. Learn  How to do Competitor research in the right way in our articles.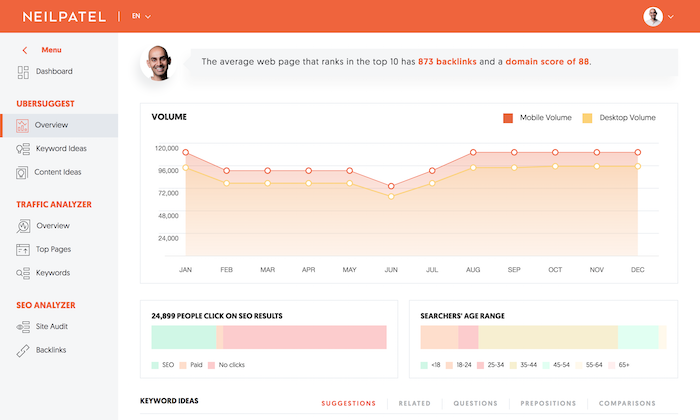 Again scroll down to the bottom and click on the export button to export this analysis into a CSV format that is a comma-separated format. You can open this file with any spreadsheet software like Microsoft excel. Once opened select the entire data, go to format as a table under the 'home' tab and choose any style. Once we format this data as a table it'll be easy to filter and sort the keywords as we need. Add a 'greater than or equal to' number filter to the 'volume' column and assign the value as 1000. This is done to filter out keywords having a monthly search volume of less than 1000. Learn why long-tail keywords bring in better conversions in real life.
Add a 'less than or equal to' number filter to the 'position' column and assign the value as 20. This is done to filter out keywords having search ranking positions greater than Add a 'less than or equal to' number filter to the 'search difficulty' column and assign the value as 40. This is done to filter out keywords having search difficulty greater than 40. If the search difficulty is less than 40 then it means the competition is low, so a newer website or a website with a lower domain authority can easily rank high for such keywords, if it has relevant content for those searched keywords.
After applying these filters, we get 5 to 7 resultant keywords. Let me take the top 5 keywords in the order of estimated visits. If you have 10 competitor websites or more then you too can take just the top 5 keywords. If you can find only 5 competitors in your niche, then you can take the top 10 resultant keywords. Then, I need to open a new excel sheet and copy the shortlisted top organic keywords in a format like this. Now let's repeat the process for gottabemobile.com. Let's go to the keyword analysis and export the data. Format it as a table. For this website, we have got around 304 keywords. Since there are a lot of keywords with a search difficulty of less than 40, then tighten the filters.
Add a position filter of 5 Add SEO difficulty filter of 30 Add volume filter 1000 Even then we have got a lot of resultant keywords, so let's add a new filter. I.e., Add est. visits filter of 500. This gives us around 14 resultant keywords. Let me shortlist the top 5 alone and copy them in my shortlisted keywords excel sheet. By writing more and more articles on these lower competitive keywords, I'm adding monthly visitors of about 1000 or 2000, which may add up to bring 30,000 visitors per month, which means I get 1000 visitors a day. Once I reach 1000 visitors a day, automatically people will start sharing my content in social networks and other forums, which will build more inbound links to my website, which in turn, will increase the domain authority of my website. So eventually I will rank on the front page for higher competitive keywords. Also, you can read Competitor Research a Walkthrough.
This is how the cycle goes. So, in this article, you should have got hold of the overview of, how to collect the keywords from your competing website. In the next lecture let's see part 2 of this one. i.e, we are going to use other tools to make a list of keywords from these two competing websites brighthand and gottabemobile.
You can also preview our free SEO tools :