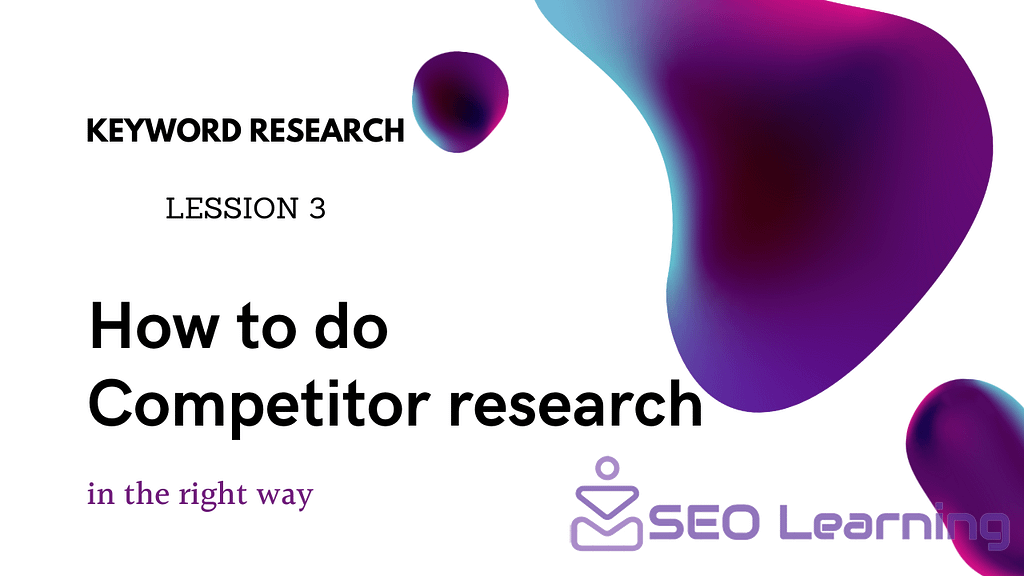 In this article, you're going to learn, how to do competitor research in the right way. You need to look for the competitors, who are doing reasonably well neither the industry leader nor a newer one. Else you may end up with either high competition keywords or low traffic keywords. Instead of doing this work manually, let's use some tools to do this hard lifting, because if you are a complete newbie, then there are chances that you might not even know, who your competitors are. Learn why long-tail keywords are rank in google.
But you should be rational while using these SEO tools. Most of the SEO tools that are available online, give only a little information for free. If you need more than that, then you should buy the premium or pro version of these tools. But in this course, I'm going to use only the free version of all the SEO tools that I'm going to discuss. Now let me start with spyfu.com This is one
of the best SEO tools, I have ever used and the interface is very very user-friendly. Before starting with this tool, let me make you aware of the purpose of this article.
We are just going to collect a list of competitors and similar websites to the main competitor. If you don't know any competitor website in your niche, then find one manually by searching your target keyword or your website's core topic on Google. Let me assume that I am going to start a 'technology website' i.e I will post news and reviews of the latest gadgets or technological items.
In such a case, let me assume one more thing too, i.e,
I know only one competitor in that category and that is Engadget.com. Even if I don't know this engadget.com, I would have searched for 'technological news and reviews on Google and I would have chosen any one of the top 5 search results as my main competitor.
Once I have finalized engadget.com as my main competitor, I searched for engadget.com in Spyfu. Along with the other details that spyfu gives me, the main information that I get from this SEO tool is, it also displays other competitors to engadget.com. I started with just one competing website and now I have got another 5 competing websites or competitors.
You just need to make a list of all the competing websites, that we are going to see in this article, for your first chosen competitor. Once we have completed making that list, then we can see the top-ranking keywords of all these competitors. Now let's move on to the next SEO tool alexa.com. Let me scroll down to browse top sites and enter Engadget.com.
You don't need to log in or purchase this tool to use, what I'm going to demonstrate now. Alexa also gives many details similar to spyfu. But what I am concerned about here is the sites that are related to engadget.com. Here, I get another 5 websites that are similar
to engadget.com. But some of these websites might get repeated with the list of similar sites shown by SpyFu such as theverge.com and digitaltrends.com. So you need to analyze and shortlist the unique websites that you think, as your competitor.
Now let's move on to the next tool i.e.
I have searched for engadget.com in this tool too. You can directly come to Competitors, where you have got two types of categorization. One is the 'similarity' i.e. this suggests websites that are very similar to the content that is published on engadget.com, whereas if you click on 'rank', then you will get websites that are on a similar range of domain authority as well as having similar content to engadget.com. As far as I know, Similar Web is the best tool even out of the three SEO tools that, I have suggested in this article, to get the best list of similar websites that you are competing with.
If you practice this article, then you could have got some 10 to 20 similar websites or competition websites to your niche. Do you know, how you can have a sneak look at the top-ranking keywords of our competitors?
Let's see that in the next article.