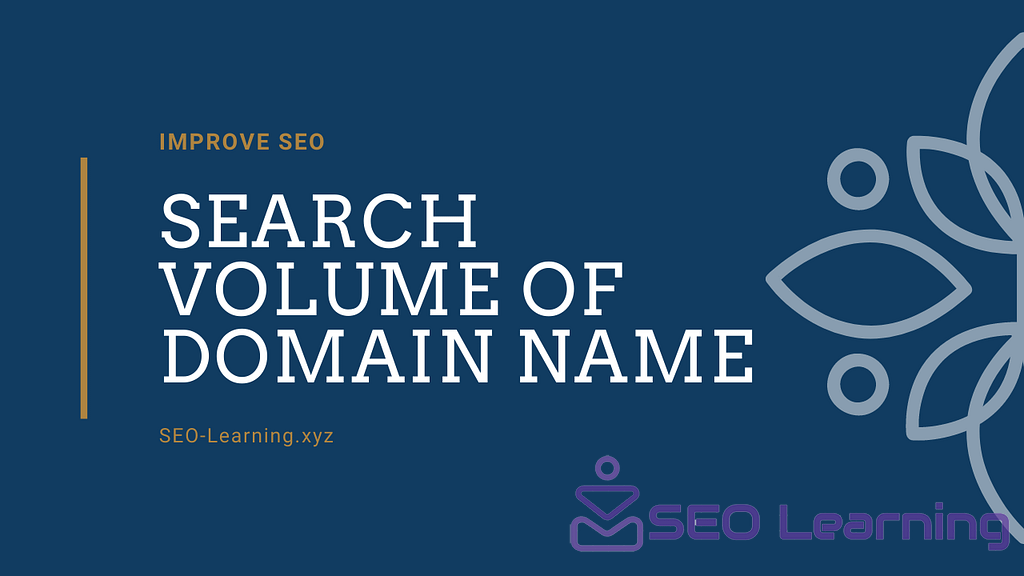 In this article, we are going to see the impact of the search volume of the domain name. SEO Search Volume of Domain Name is also a good thing for any brand website. Do you know Domain SEO Visibility is a great way to increase your ogranic traffic
What is the search volume of a domain name and how do we improve?
Let's see an example: I searched about AMD Zen, this is the top stories and videos section, so let's leave it. Here is the first search result and it's from AMD's own website AMD.com. Google associates a brand value to a brand's own website.
Here AMD.com is "AMD"s own website. Whenever people search for the name AMD on Google it improves the search volume of the domain AMD.com. This is not because just the domain name and the keyword are the same.
It's because AMD.com is the original website of the brand AMD. The next search results are from Wikipedia and Wikichip. These websites always come in the top 5 results because of their domain authority or domain search engine visibility, which we saw in the previous lecture.
So let's skip Wikipedia and Wikichip alone for this comparison. Let's come to the further results, which come from the wccftech.com domain. then comes pcgamer, Forbes and hothardware.
So how can we analyze these search results with, the search volume of the domain name?
There is a tool called Google Keyword planner, with which we can find about the search volume trends for any keywords. Since Keyword planner doesn't show the exact average search volume of a keyword, I'm using a chrome extension called Keywords everywhere to get the exact average search volume data.
I have searched for the brand names i.e. AMD, hothardware, Forbes, pcgamer and wccftech in Google keyword planner tool and these are the average monthly searches of these domains. AMD tops at an average of 1.5M searches, what this means?
This represents the popularity of the brand name AMD. For every month, this AMD keyword is searched for around 1.5M times in Google search engine worldwide. This high search volume of this brand name AMD adds a lot of domain authority to AMD.com, i.e., AMD's own website. So as I said in the previous lecture, if you want domain authority, you want your domain name to get searched many times. Also, you need to get more backlinks or more links from several authoritative sites. Now let's come here.
The next spot is wccftech, which is searched 90,500 times every month. But do you observe one thing? wccftech, which is searched just 90,500 times a month comes before Forbes, which is searched for around 673,000 times respectively. But, the actual inference should be in the opposite way. Wccftech is the site, which publishes all the rumors and upcoming processor's specifications, features, etc.
So it's highly relevant to the keyword AMD Zen. So there is no wonder in Wccftech appearing prior to the others. But Forbes is not such a website. It covers a wide range of topics. So the content relevancy score associated with the keyword "AMD Zen" with the website Forbes should be much lesser than with WCCFtech.
But even with low content relevancy and less comprehensive, less SEO optimized article compared to the one with WCCFtech's, Forbes managed to rank just 2 spots below WCCFtech, that's the power of search volume of a domain name and domain authority. Also, let's analyze these search results.
This is Wccftech's post, which we saw in the search result and they have optimized their posts in almost the best way possible, because they have included h1, h2 tags, multiple images, interlinked their posts, and provided external links, and much more.
But only after optimizing their contents this much, they could come to the 3rd search result. But coming to Forbes, just see this post. Besides the main title and one image. There are no interlinks, subheadings, no text formatting, and no embedded videos.
Above all the content is not comprehensive at all. But still, they managed to come 2 positions below wccftech, all because of Domain authority.
So, if your website is new and if you are just competing with other niche pages or other competitors in your niche, you need to optimize each and every post in your website with all the elements that we discuss in this course.
Once you have got higher domain authority like Forbes or even PCGamer, then you can even compromise on optimizing your content. Because once you have got enough domain authority, you will automatically come to the 1st page for almost any keyword that is related to your website.
Now, you could have understood, what is a search volume of a domain name and how it links or how it translates to domain authority. Coming to the research data, you can see that the search volume of domain names has increased 3 to 4 times over the past few years.
So, what can you infer from this?
Once you have developed a domain authority or a brand name popularity, you will come up in the search result for every related keyword of your website.
So, the simple process of search engine optimization is, first you need to optimize your content when you are new. Once you have attained Brand popularity or domain authority, then you can skip or you can compromise on your content optimization. But still, you will continue to appear first in the search result.
In the next article let's see why you should not buy a domain name with your target keyword.
More article for you
How can a newer website outrank an established website
Impact of Headings and Meta Description for SEO
Have a sneak look at the top organic keywords of your competitors
Why Technical Factors Matter in SEO