In this article, we are going to see URL structure or URL length as an SEO factor. The number of characters in URLs has risen by over 15 % over the past years. There are 2 reasons for this. The first reason could be the increase in the number of contents from interior pages in directories and sub-domains than the home pages, in Google search results.
The second reason is, Google has started to show the precise URL related to the search query, rather than just the homepage of that website. But the correlation factor has got reduced from 15% to -3% recently, which is in the negative zone, which means the URL length should be kept minimal as possible.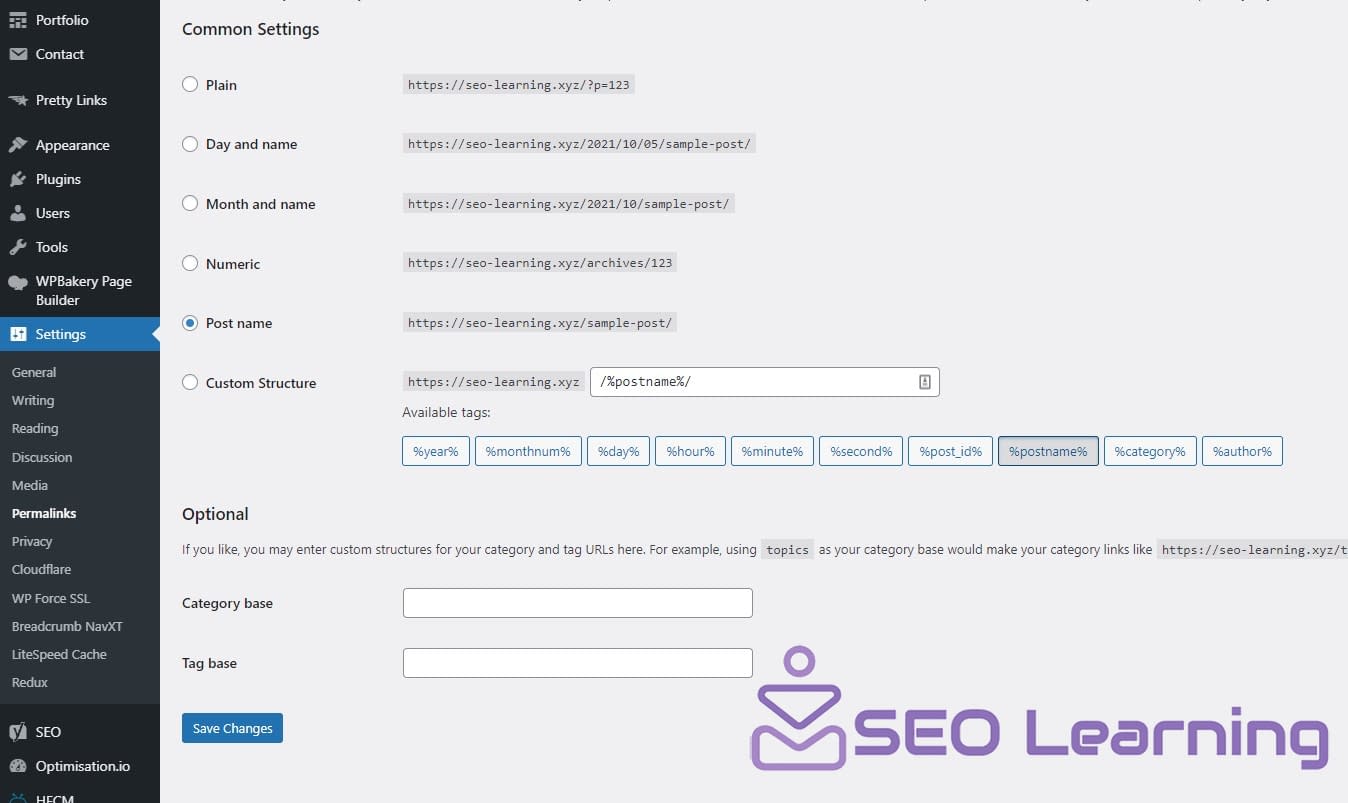 Generally, Google advises avoiding unnecessary parameters in URLs in favor of speaking URLs i.e. You need to add keywords, related terms, and proof terms inside the URL, instead of some unnecessary characters, symbols, stop terms, etc. But you can notice that the first search result has got the shortest URL, isn't it?
This is because most of the first search result links to the home page of top-level domains, that's why the URL length of the first search result is always lower compared to the following positions. To optimize the overall link structure of your website, go to settings and then permalinks in your WordPress admin page.
Never use the numeric and plain permalink settings as they are totally meaningless both to the search engine as well as search users. Either use postname permalink struck or choose custom and use category / postname. You can either type this custom permalink by yourself or click on this category button first and then click on this postname button.
To optimize the individual link structure of a post or a page, go to all posts or all pages in the sidebar respectively, click quick edit under the post for which you wish to change the URL. Just edit the text in the slug textbox and click update.
That's it you've changed the URL of this particular post. Generally, WordPress automatically redirects the old URL of a post to the newer one. Like I said before, use only the keywords, related terms, or proof terms in this URL or Slug. Don't add stop terms or unnecessary symbols. Instead of space between words you need to enter a hyphen or the minus symbol.
In the next article, let's see how page speed affects your ranking in Google search results.
Related Article
How to find Related SEO terms and Related Keywords
4 SEO Tools to Convert keywords into Topic Suggestions
How to collect top organic keywords of a specific page
Why Technical Factors Matter in SEO
Impact of Headings and Meta Description for SEO
Have a sneak look at the top organic keywords of your competitors
Introduction to this SEO Training 2021-22 Course
SEO Related 50+ Tools are free